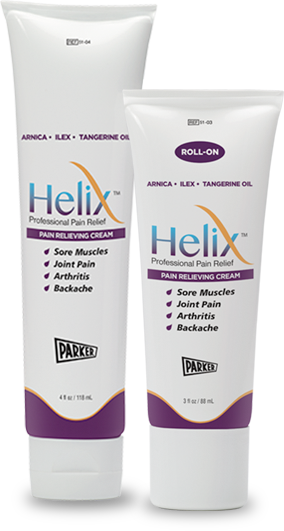 If you can go through life without experiencing pain you probably haven't been born yet.
- Neil Simon, playwright, screenwriter and author
Topical Pain Management
for discomfort associated with:
Sore Muscles
Joint Pain
Arthritis
Backache
There are times when pain becomes a part of our lives. Whether from an athletic lifestyle, performing repetitive actions on the job, injury due to an accident, or the process of aging, pain can affect our lifestyle and productivity. Fortunately, now there's Helix Professional Pain Relief - an innovation in topical analgesia that helps when pain happens.