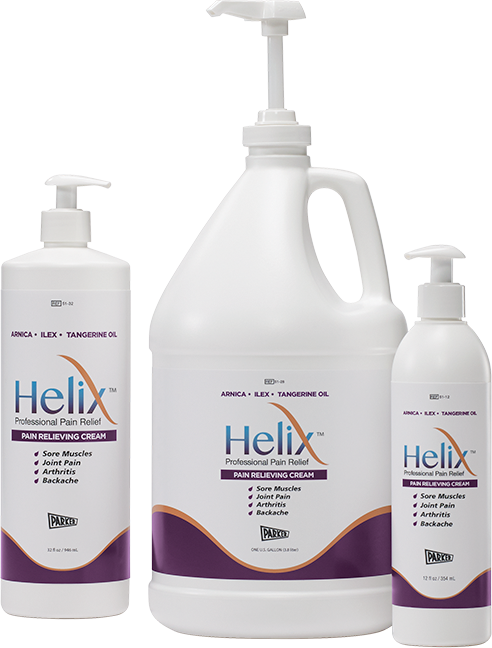 Topical Pain Management
for discomfort associated with:
Sore Muscles
Joint Pain
Arthritis
Backache
With the extremely low rates of adverse events associated with topical analgesics used in the Optimizing Patient Experience and Response to Topical Analgesics study[2016], clinicians should consider these agents for patients with pain syndromes amenable to topical therapies…. 1 Jeff Gudin, MD, director of pain management and palliative care at Englewood Hospital and Medical Center, New Jersey
Using topical analgesics along with hands-on therapy to treat pain is trending upward. Together, they help provide the temporary relief patients need so they can get back to living their lives.
That's why we developed Helix™ Professional Pain Relief cream. It's an innovative formulation dispensed exclusively by professionals for in-practice use and for sale at point-of-service. Helix and you…here for your patients when pain happens.
1. Clarity Science website viewed at: https://clarityscience.com/2016/11/30/topical-analgesics-result-decreased-use-pain-medications/ Accessed February 14, 2018